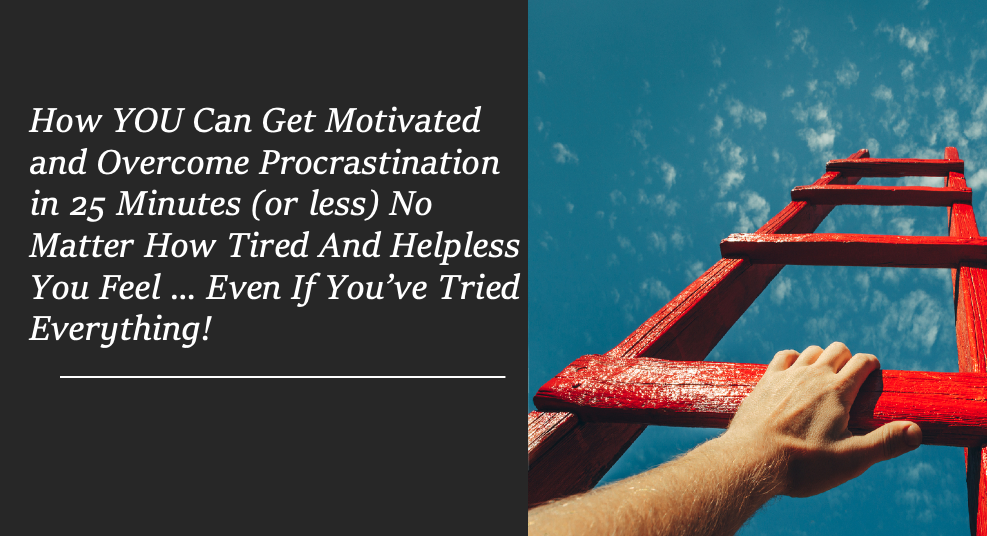 Feb 17, 2022 07:00 PM

–

Feb 17, 2022 07:40 PM

Australian Eastern Standard time
Do you feel trapped, like you are missing out on your life's opportunities?
It can be frustrating to be limiting your own life's option, can't it!
What if you could just get motivated and stop procrastinating so you can live the life you choose...on your terms.
In this 40 minute webinar you will have the opportunity to learn and practice an incredible process to turn your life around...in about 25 minutes (or less).
You'll be surprised how easy it is to experience and the results you will obtain.
Freeing you to get up, get going and get things done!
When you register please check your "Junk" mail just in case it goes there. Mark it as safe for the follow up email and link to Zoom.